Careers
Working at the Bank of Zambia
The Bank of Zambia is the Central Bank of Zambia. As a place to work, the Bank of Zambia is focused on attracting, recruiting, developing and retaining a cadre of professionals that hold professional promise to contribute meaningfully to the achievement of price and financial system stability in Zambia.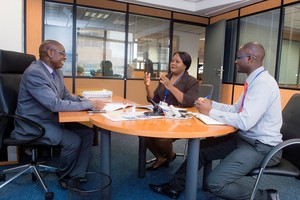 The Bank has a compelling employee value proposition that distinguishes it from other employers. Amongst these distinctive features is the drive to raise an agile workforce that pursues personal mastery, functional expertise and business acumen. We offer a working environment that is friendly,highly professional,research-driven and very much connected to real events in the economy.
As an Organisation, we believe in empowering future leaders. As such, the Bank offers young graduates from tertiary institutions an internship programme that allows them to gain practical skills that they can use in the workplace.
We have a strong culture within the organisation that is forward-looking and encourages creative thinking and innovation. We also seek to promote green technologies as a way to protect our planet.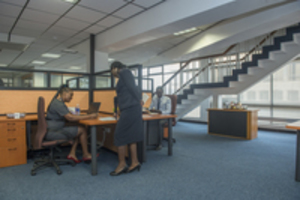 Careers
Starting a career at the Bank of Zambia is a competitive process. Whenever there is a vacancy, we advertise in the public and private media as well as our website and potential employees are subjected to a rigorous assessment process that is transparent and fair. The opportunities occur throughout the year and are in areas such as economics,information technology,banking and settlements,law,accounting,facilities management,human resources and risk,among others.
The Bank has recently introduced a Young Professionals Programme targeting fresh graduates with high potential to join the bank in managerial pathways as well as to become central bankers.